eb page, go here.

Hannity's Headlines
Wednesday, July 12th
#StandWithSean Donald Trump Jr. stopped by 'Hannity' on Tuesday night for an exclusive interview, blasting the media for their hypocritical double-standard, but adding he "probably would've done things a little differently" in retrospect.
WATCH: THAAD Missile Destroys Incoming Projectile Over Alaska The United States sent a clear message to North Korean dictator Kim Jong-Un on Tuesday, releasing stunning footage that shows the military's THAAD missile defense system successfully destroying an incoming-projectile over Alaska.

The Missile Defense Agency published the video of its most recent test of the Terminal High Altitude Area Defense system -commonly known as THAAD- on social media this week, depicting what it would look like should the United States shoot-down a North Korean medium-range missile over the Pacific.
What's Wrong With Nancy? Pelosi Calls Trump 'President Bush'...Again House Minority Leader Nancy Pelosi was once again confused as to who the current occupant of the White House is, referring to President Donald Trump as "President Bush" during a recent interview.

"Everything we have seen so far with the president has been about tax cuts for the rich," she told San Francisco's Fox affiliate KTVU.
President Trump Comments On Don Jr.'s Hannity Interview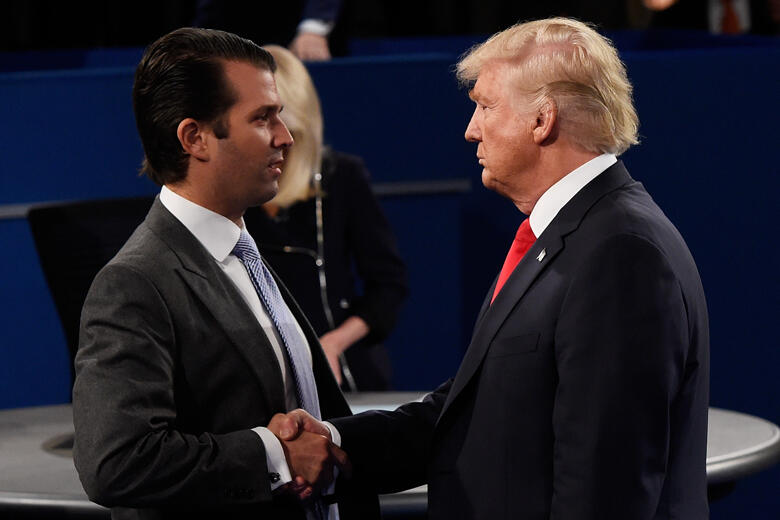 President Donald Trump is praising his's son's performance during an interview with Sean Hannity on Tuesday evening. Donald Trump Jr. joined Fox's Hannity to answer questions about an email chain he recently disclosed that detail a meeting he had with a Russian attorney in June of 2016.

"My son Donald did a good job last night," Trump tweeted on Wednesday morning. "He was open, transparent and innocent. This is the greatest Witch Hunt in political history. Sad!"
This is so incredibly off base!